Dome Bump Controller
Aluminum Dome Bump Housing with Programmable User Interface

This is a run for a Dome Button Controller via the Dome Bumps.
The Dome Button Controller will allow you to power on/off your droid and control various functions by pressing a programmable sequence on the dome buttons.
For example:  hold both buttons for 2 seconds – then press Left, Left, Right, Right to initiate "Lights and Sound" mode.  The on-board Arduino microcontroller can be programmed to allow for unlimited program sequences.
KID PROOF:  the programmable sequence acts like a "combination lock" preventing kids from activating critical functions, while allowing them to interact with R2.  For example, when a child presses the dome button(s) R2 could make a "beep" (or whatever response you like). However, critical operations like 'power on/off' or 'drive motor enable' are restricted to passcode access only.
DON'T LOSE the MAGIC:  When I have to get out my remote control to demonstrate R2 to my friends at home, it makes it feel like an RC toy.  I want R2 to be real.  By standing next to R2 and pressing the "power up" sequence on the dome, I can bring R2 to life without losing the magic.  I can then reach for the remote while the crowd is mesmerized by R2's lights and sounds.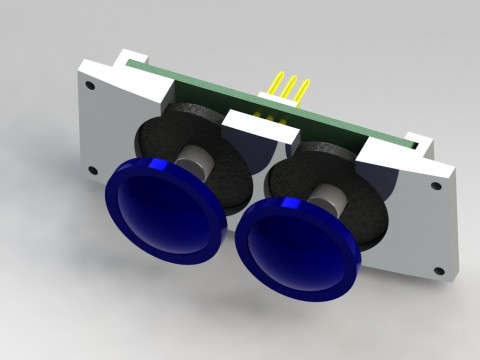 This Kit includes:
Aluminum Dome Bumps (set of 2)
Aluminum Dome Bump Housing: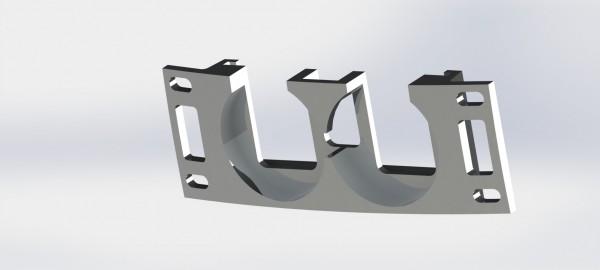 The aluminum housing mounts to the inside of the dome and retains the dome bumps and control circuit board.
 DOME BUMPS ARE INCLUDED
Rubber Dome Bump Gasket:
The rubber gasket holds the dome buttons in place.

Electronics:
Printed Circuit Board
Heavy Duty Tactile Switches
Integrated Arduino Microcontroller
5VDC Voltage Regulator
16 Reconfigurable Output Control Lines
I2C Serial Input for Distributed Control
Cost: 
$145.00 – ASSEMBLED and SHIPPED (US)

Add $10.00 for International Shipping